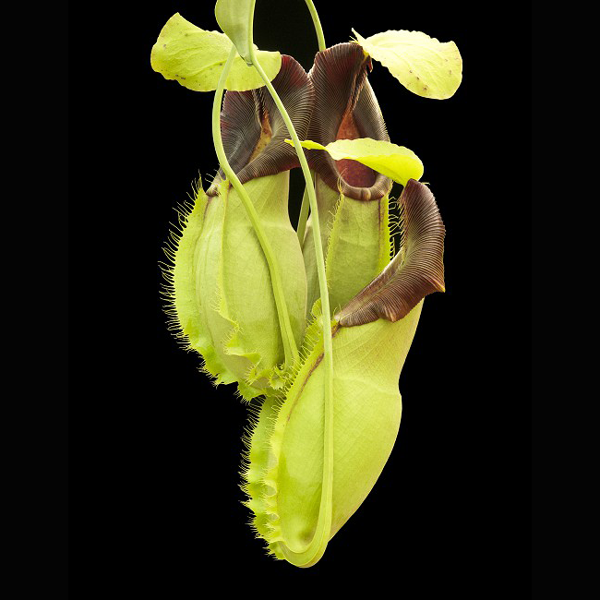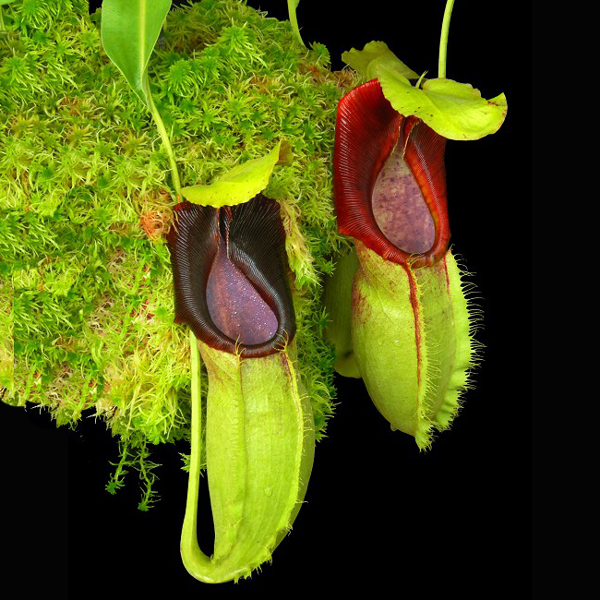 Ease to Grow: Moderate
Dormancy: No
Native Range: Highlands of Java and Sumatra
Zones: 11-12 (9-14)
Nepenthes spathulata, is a robust grower with lime green pitchers and very broad red to purple peristomes which can become quite large at maturity. Wings are heavily ciliated and ruffled. The entire pitcher is elongated and spatula-shaped. This is a female clone and gathers attention.
Unless size specifies "potted", plants are shipped bare-root wrapped in sphagnum moss. Photographs are representative of species, and not the specific plant shipped.

Height: 15+'
Plant Type: Perennial, Tropical, Highland
Soil: Live Sphagnum Moss or Nepenthes Mix
Light: Bright indirect indoors, full to partial sun outdoors
Use: Great house plant for the sunroom or does well in the greenhouse.