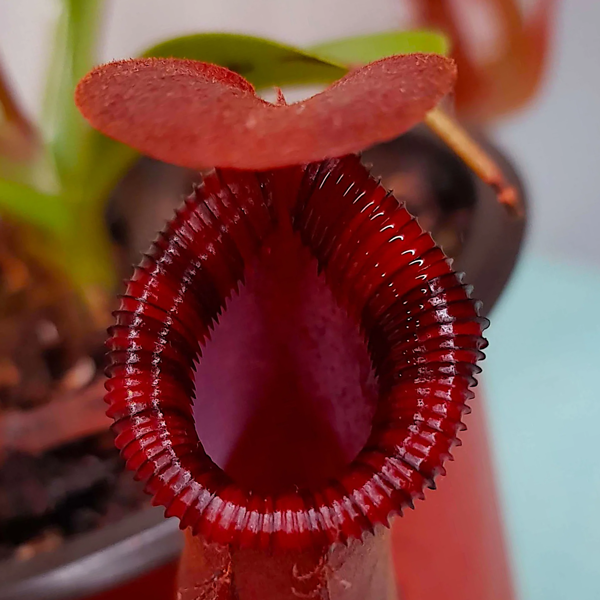 Nepenthes lowii x ventricosa red
Ease to Grow: Easy
Dormancy: No
Native Range: Parents from tropical Malaysian, Intermediate
Zones: 11-12 (10-13)
Nepenthes lowii x ventricosa red, is a striking red hybrid with wide flaring mouths on mature pitchers. The bold burgundy and black peristome is stunning. It is a slow grower, but is highly prized for its ease, color and size. It has thick leaves and pitchers. It is a Intermediate cross, and has a wide temperature range from temperate to tropical, 50°- 100°F (10°- 40C). It has stout, bulbous dark red pitchers. In cultivation is does well in moderately bright indirect light. Reduce watering in winter. It is a great house plant, that can be grown outdoors in the warm weather. It is excellent in the terrarium, and shaded greenhouse.
Plants are shipped in 2.5" pots. Photographs are representative of species, and not the specific plant shipped.
Height: 14+"
Plant Type: Tropical, Intermediate
Soil: Live Sphagnum Moss or Nepenthes Soil Mix
Light: Medium Bright indirect indoors, filtered to partial sun outdoors
Use: Great house plant for the sunroom or does well in a terrarium or shaded greenhouse.