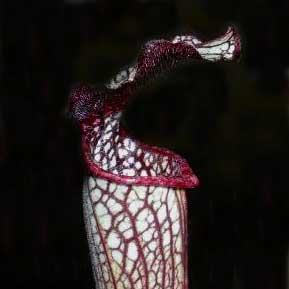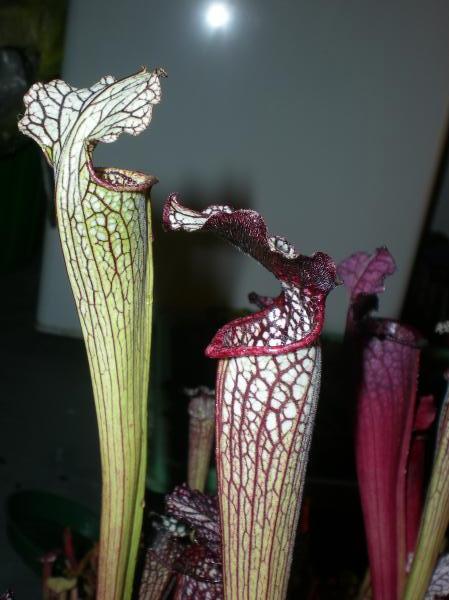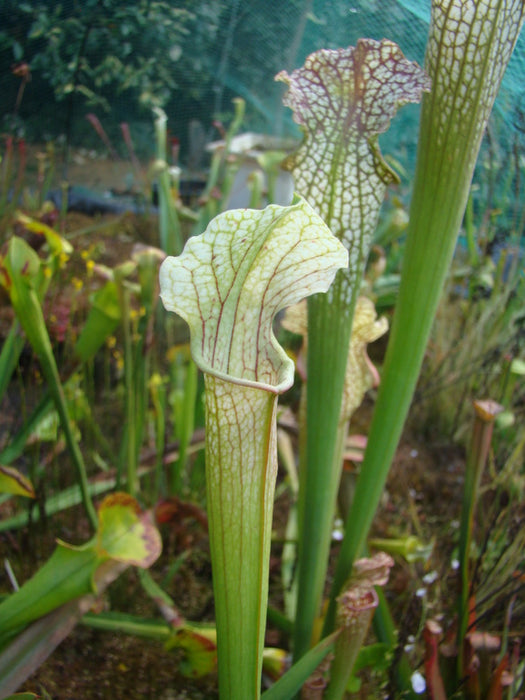 Sarracenia x areolate Seeds
Sarracenia x areolata Seeds
Ease to Grow: Easy.
Dormancy: Recommended.
Parental Native Range: Wet Pocosins of the Gulf Coast of North America.
Zones: 6-8 (5-9).
Sarracenia x areolata is a naturally occurring hybrid, S. alata x leucophylla with tall, erect green pitchers accented with rows of white areole (windows) and broad scarlet red veins. The hood is tinted a pinkish orange, has wavy margins, and arches over the trap opening. As with other S. leucophylla hybrids, it has a nice show of Spring pitchers, but a great show of large, vigorous and stout Fall pitchers that can appear a rusty red. S. x areolata prefers open, sunny, boggy conditions, and holds its color into the frost. The flowers are fragrant, have a creamy pink color, and bloom mid-season. This hybrid is named after the plentiful rows of areoles or windows.
Seed Packs are fresh harvested in Fall, and stored refrigerated. Seed count is approximate, but reliable.
Note: Stratification is required to prepare seeds for germination. All seeds are produced from open pollination within our collection. Some cross pollination may occur, and seed offspring may or may not be true to mother plant, though not likely with this species. Growing carnivorous plants from seeds is best suited for the experienced and patient grower. See our webpage on Growing CPs from Seeds.
Height: 12" - 22".
Plant Type: Perennial, temperate.
Soil: Upper Bog Mix or General CP Mix.
Light: Bright indoors, full sun to partial sun outdoors.
Use: Grows well in the bog garden, greenhouse and indoors.