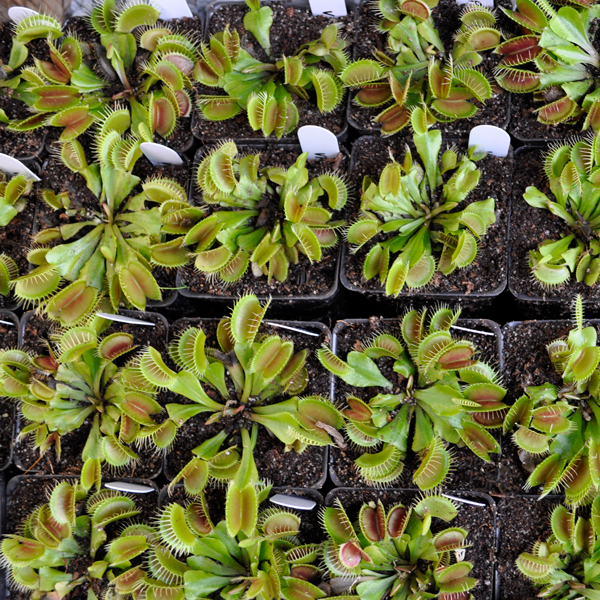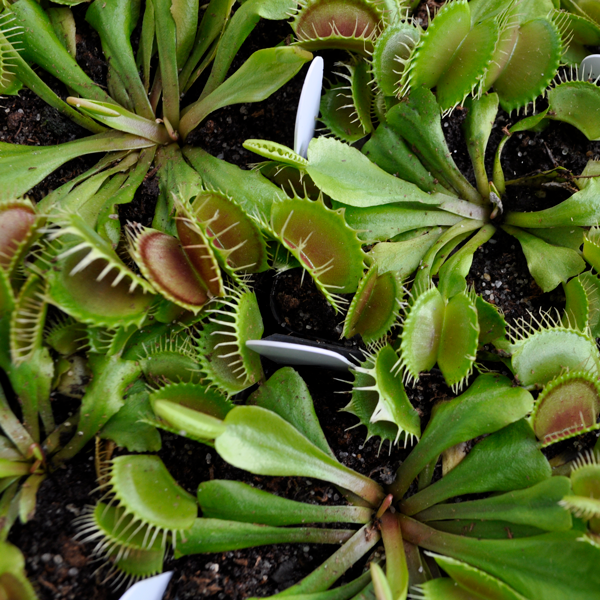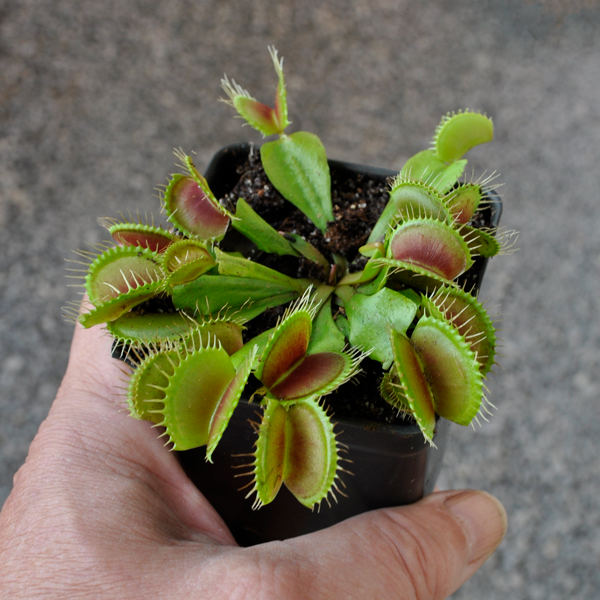 Ease to Grow: Easy to Moderate
Dormancy: Suggested
Native Range: Cape Fear River Basin, North and South Carolina
Zones: 6 to 9 (5-10)
Venus Flytrap Flexx is one of the giant Venus flytrap with large upright traps and long guard hairs. Flexx produces many traps in a tight cluster. Venus flytrap Flexx is a fast grower with large traps at maturity. Very mature traps may show signs of hused guard hairs.
Unless marked as potted, Plants are shipped bare-root, wrapped in damp sphagnum moss. In it's dormant season, it will be shipped as a dormant corm. Photographs are representative of the species, and not the specific plant shipped.
Height: 1"-5"
Plant Type: Perennial, warm temperate
Bloom Time: June to July
Bloom Color: White
Soil: Upper Bog Mix or All-Purpose Mix
Light: Bright indoors, full sun to partial sun outdoors
Water: Consistently moist
Use: Grows well in the bog garden, greenhouse and indoors. It is an excellent subject for terrariums.