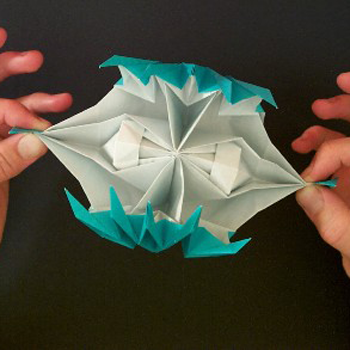 Free Venus Flytrap Origami
This is a complicated action origami of a Venus Flytrap. When you pull on the "leaves" the mouth opens and closes. This original origami by Jeremy Shafer, is used with permission.
Download the Venus Flytrap orgami .pdf file here.
Movie of the origami venus flytrap in action.