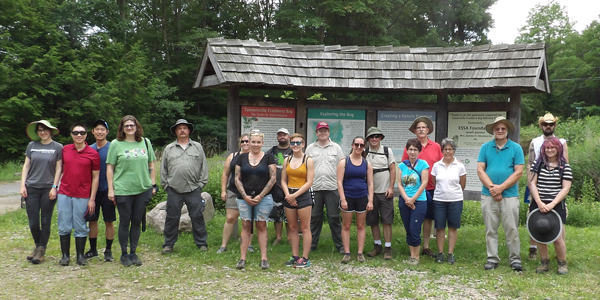 Mid-Atlantic Carnivorous Plant Society
Mid-Atlantic Carnivorous Plant Society
Carnivorous Plant Nursery is a proud sponsor of the Mid-Atlantic Carnivorous Plant Society. MACPS is a group of carnivorous plant enthusiasts from Pennsylvania, Maryland, Delaware, New Jersey, and the surrounding area. They hold four meetings throughout the year, go on trips, and exchange cultivation advice. They are a member of the International Carnivorous Plant Society Web Ring.
Their meetings typically feature several speakers and workshops that focus on specific aspects of carnivorous plant cultivation. As one of their goals is education, they frequently have speakers who discuss scientific research related to carnivorous plants. Bringing plants to display and trade is always encouraged, and meetings end with a plant auction. 
They were founded in January 2017 and are collecting the names of interested people to determine suitable times and locations to meet. They hope to incorporate your suggestions into making participation in the society a valuable experience for you.
Check their website for current events, meetings, fieldtrips, etc. www.macpsociety.com