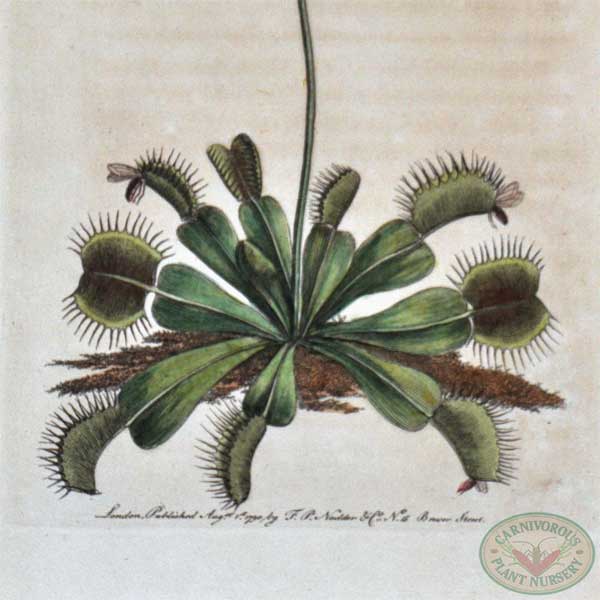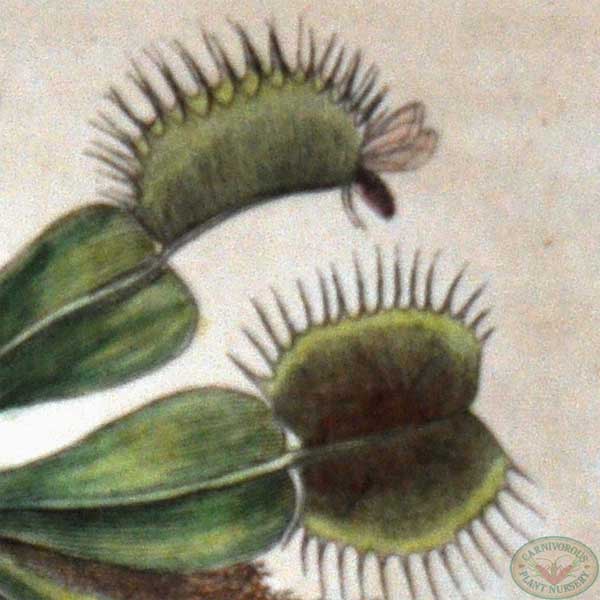 Lithograph Venus Flytrap Nodder, 1790
Dionaea Muscipula or Venus's Fly-Trap F.P. Nodder, 1790 Original hand-colored engraving from 1790.
Illustrator: Frederick Polydore Nodder (1770-1800).
From: Vivarium Naturae of the Naturalist's Miscellany, Vol.1., by George Shaw (text) and Frederick Nodder (illustrations), Plate 40.
Published: London, August 1, 1790 by F.P. Nodder & Co., No.15 Brewer St.
Sheet size: Approximately 5½ x 9½ inches.
Condition: Very good; some toning, and light soiling.
Comments: This is one of the first engravings of the Venus Flytrap, which at the time was recently introduced into Europe from America, and created quite a stir and debate about the nature and order of living things. The plant was of such high interest that it was included in the very first volume of Naturalist's Miscellany, a celebrated series of natural history (1789-1813). Nodder also illustrated for Erasmus Darwin's Botanic Garden, and T. Martyn's Flora Rustica. The plates were hand drawn and engraved by Nodder, and colored under his direction.