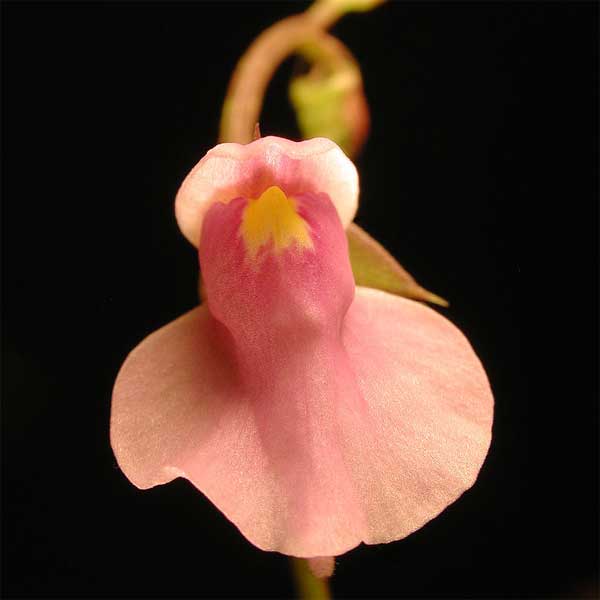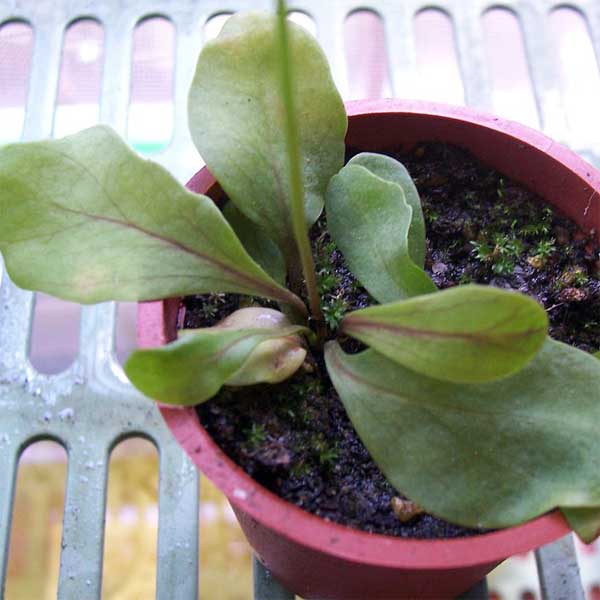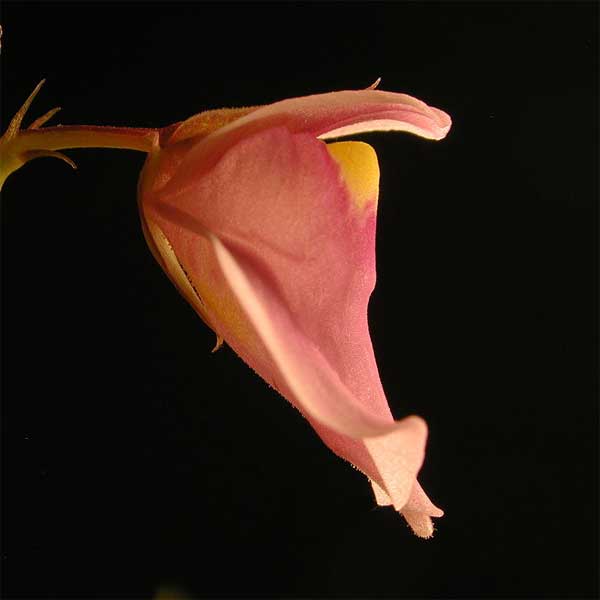 Utricularia calycifida
Ease to Grow: Easy.
Dormancy: No.
Native Range: Northern S. America.
Zones: 8-11 (6-12).
Utricularia calycifida, is a perennial, terrestrial bladderwort with large fleshy leaves. They are teardrop shaped, olive green and have violet veins. It prefers growing in sphagnum moss (live or dead) or sandy peat that is constantly moist, and occasional flooding. It does not like bright light. The bladders form in the soil, and catch microorganisms, like nematodes and ciliates. The flowers are rosy violet with a yellow and white throat. Flower stalks often appear in pairs, and can produce 3 or more flowers. It flowers throughout the year, and can be a vigorous grower.  Keep from freezing. It is great in a terrarium, window sill or greenhouse.
Height: 1/2+".
Plant Type: Perennial, tropical.
Soil: Lower Bog Mix.
Light: Partial bright indoors, Partial sun to dappled light outdoors.
Use: Grows well on the window sill, greenhouse and terrariums.