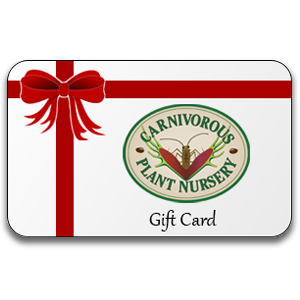 Looking for the perfect holiday or birthday gift for a friend or family member? Want to impress an enthusiast, but you don't know what's already in their collection?
Carnivorous Plant Nursery gift cards make it simple and fun to give the gift of planet Earth's most amazing plants.
Digital gift card code will be sent via email immediately after purchase.