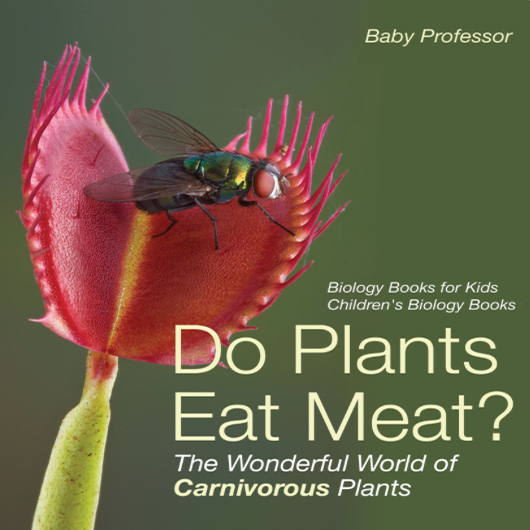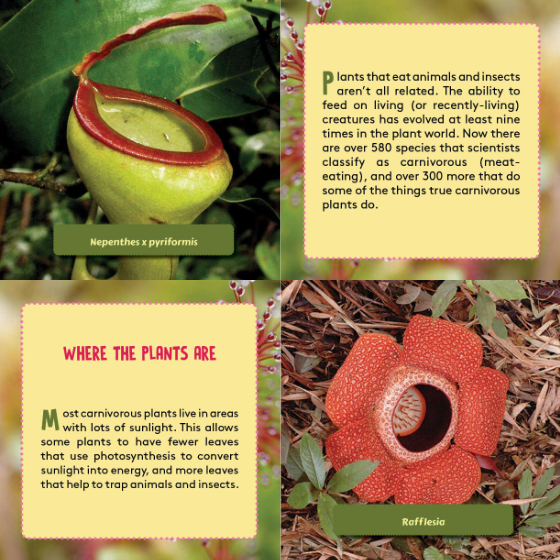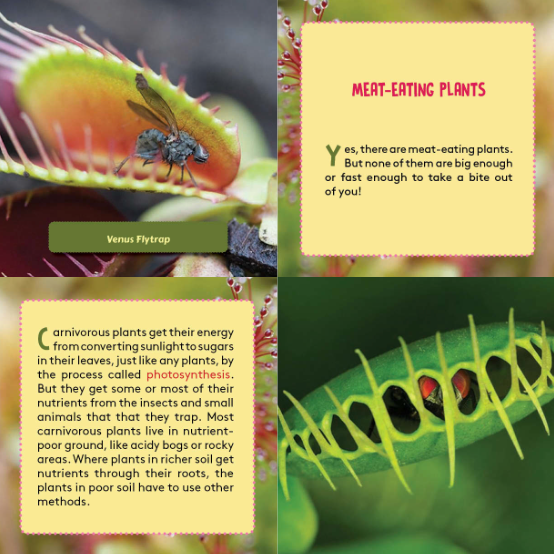 Do Plants Eat Meat? The Wonderful World of Carnivorous Plants - Biology Books for Kids | Children's Biology Books
by Baby Professor
Did you know that some plants eat special food? Sunlight is not enough for them and they lack the capacity to create their own food. That is why they prey on insects. They have a unique scent that attracts their small prey so they just sit and wait until they can gobble something up! Should you be afraid of these carnivorous plants too?
About the Author:
Baby Professor showcases a collection of subjects that are educational for kids to help them learn how to do something themselves, exactly how something is done or how it came about. Children love to learn through attractive visuals and Baby Prof. is ideal to get your child the head start he or she needs for the future. Our Motto - "Learning is Fun, so let's Make it Fun to Learn".
Age Range: 4 and up
Grade Level: Preschool and up
Paperback: 64 pages
Publisher: Baby Professor (March 15, 2017)
Language: English
ISBN-10: 1541910656
ISBN-13: 978-1541910652
Product Dimensions: 8.5 x 0.2 x 8.5 inches