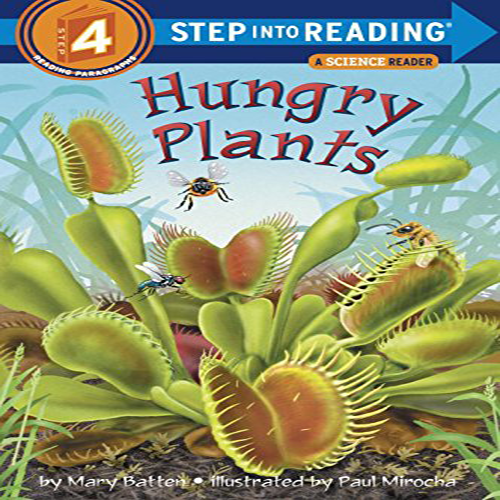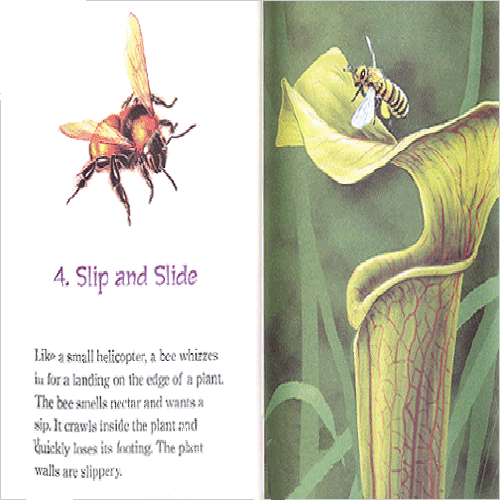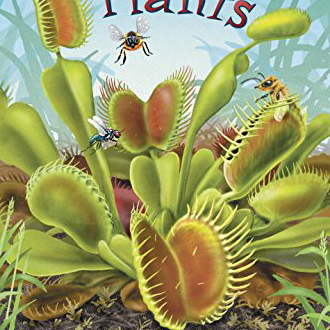 Hungry Plants (Step into Reading Book Series: A Step 4 Book)
by Mary Batten, Paul Mirocha (Illustrator)
This book offers readers a bug's-eye view into the strange and fascinating world of carnivorous plants. From the "jaws" of the Venus flytrap to the pretty sundew plant whose delicate tentacles entrap its prey, the unique anatomy and behaviors of meat-eating plants are detailed with clear, engaging text and art.
Age Range: 7 - 9 years
Grade Level: 2 - 4
Paperback: 48 pages
Publisher: Random House Books for Young Readers; 1st Random House ed edition (February 24, 2004)
Language: English
ISBN-10: 0375825339
ISBN-13: 978-0375825330
Product Dimensions: 6 x 0.2 x 9 inches
Note: May be substituted with used hard copy in very good condition.