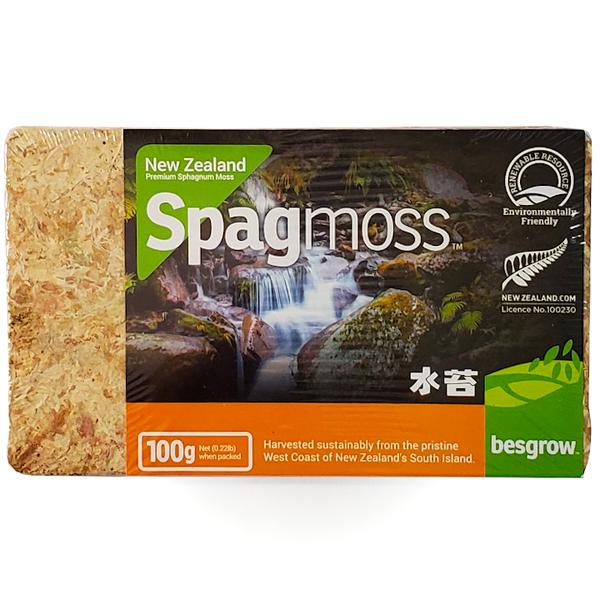 Soil Component - Spagmoss Compressed New Zealand Sphagnum
Spagmoss Compressed New Zealand Sphagnum
New Zealand Sphagnum moss is a versatile product renowned for its remarkable natural properties; it is long lasting with an excellent water holding capacity. It is an ideal medium for cuttings, soil mixes and seeds. As a soil component, it enhances water-holding capacity, promotes aeration, and inhibits compaction. New Zealand Premium Sphagnum Moss is harvested sustainably from the pristine coast of New Zealand's South Island. offer a variety of custom soil mixes for different carnivorous plants, bog plants, and bog orchids. More details about our premium soil mixes.
Instructions: Moisten before use with mineral-free water, such as distilled, reverse-osmosis or rain water.
Contents: grade AAA, long-fiber sphagnum moss.
Approximate Volume:
   100 grams: expands to about 8 quarts.
Caution: Wear gloves when handling any soil medium.