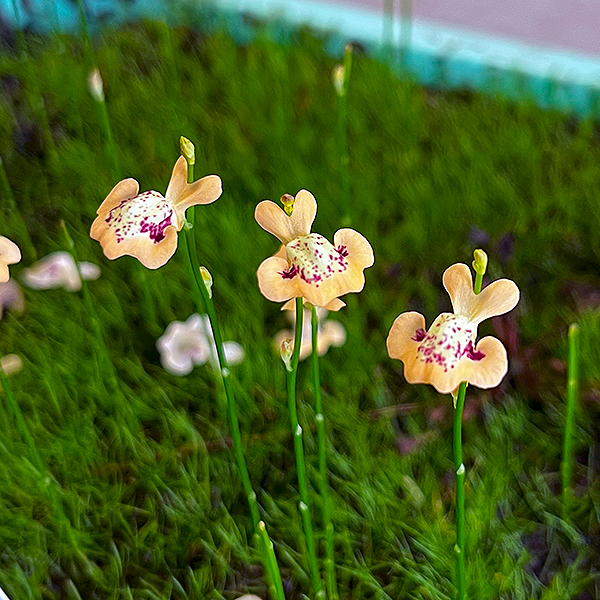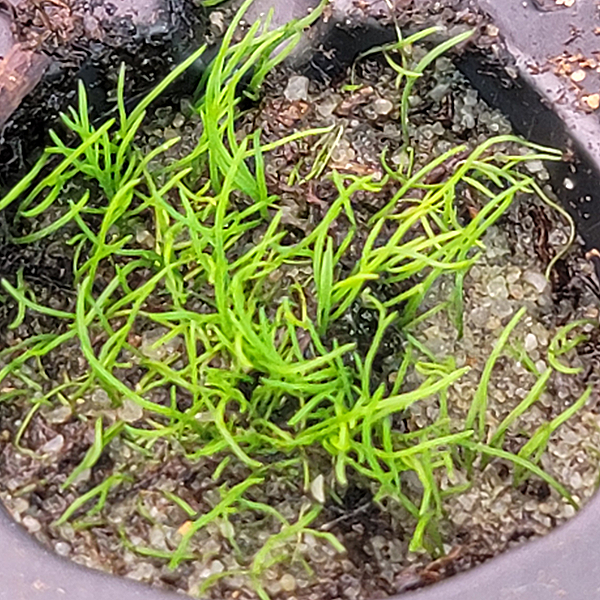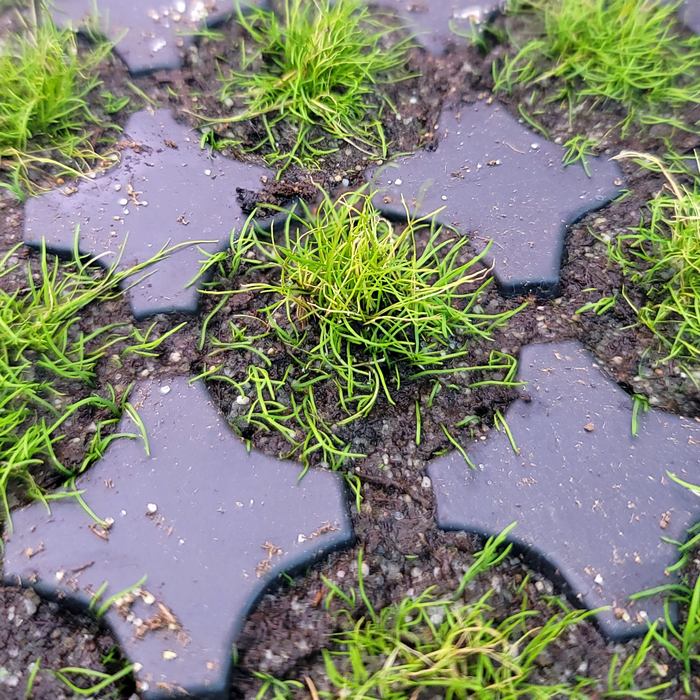 Ease to Grow: Easy
Dormancy: No
Native Range: Northern Territory in Australia
Zones: 11-13
Utricularia fulva is a small, annual bladderwort that is easy to grow. In its native habitat it can be found growing aquatically in sandy creeks and streams during wet periods and terrestrially during the dry season. The leaves are narrow and delicate. The tiny bladder traps form in the soil, and catch small critters, like ciliates and nematodes. When in bloom, U. fulva produces delicate, peach-colored flowers with striking yellow centers that are mottled with deep maroon speckles. It is among the more unique and eye-catching bladderworts when in flower.
In cultivation, it prefers sandy peat that is constantly moist with occasional flooding. As an annual, cultivation requires flooding followed by a drier period to trigger flowering and seed production. It is great in a terrarium, and does well in the window and greenhouse.

Height: 1/2+"
Plant Type: Annual, Tropical
Soil: Upper Bog Mix or All Purpose Mix
Light: Bright light indoors, full to partial sun outdoors
Use: Grows well on the window sill, greenhouse, and terrariums.