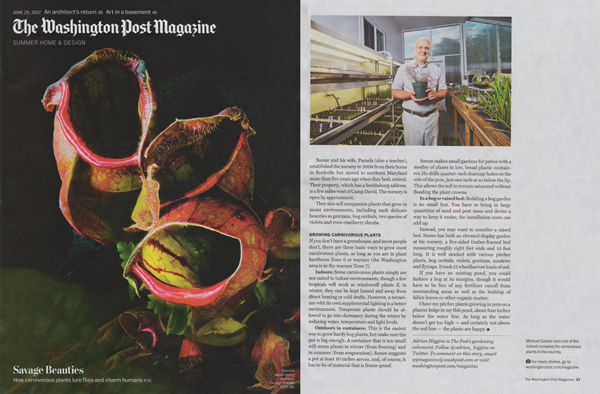 Carnivorous Plant Nursery in the Washington Post
Washington Post Magazine, Sunday, June 25, 2017. Carnivorous Plant Nursery is featured in the Post Sunday Magazine.
"Somewhere along the evolutionary timeline of bog-dewlling angiosperms, the plants gathered together and decided they wouldn't take it any longer....."
by Adrian Higgins, photographs by Bert FT Shankman.