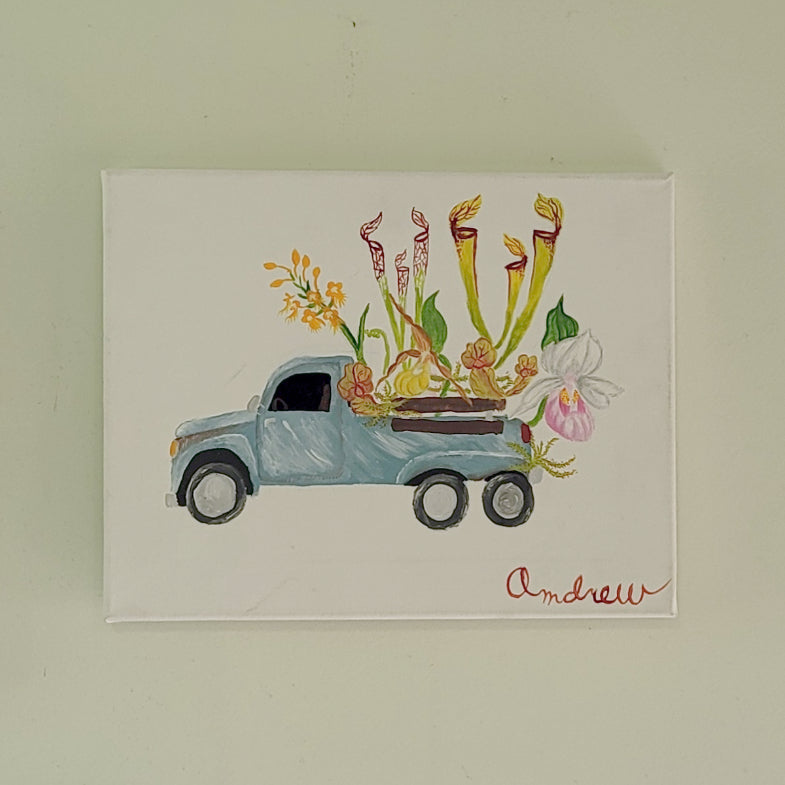 CP Painting by Andrew Davis
We were very generously gifted this original piece of artwork this summer by a longtime customer and friend of the nursery, Andrew Davis!
Not only does it look great hanging in the shop (specifically our "potting room" where purchased plants are examined, cleaned and packaged), but it's a great reminder of how inspiring carnivorous plants are to the customers that we're shipping to daily.
Thanks again, Andrew! It's humbling to receive such a thoughtful and beautiful gift from a customer.