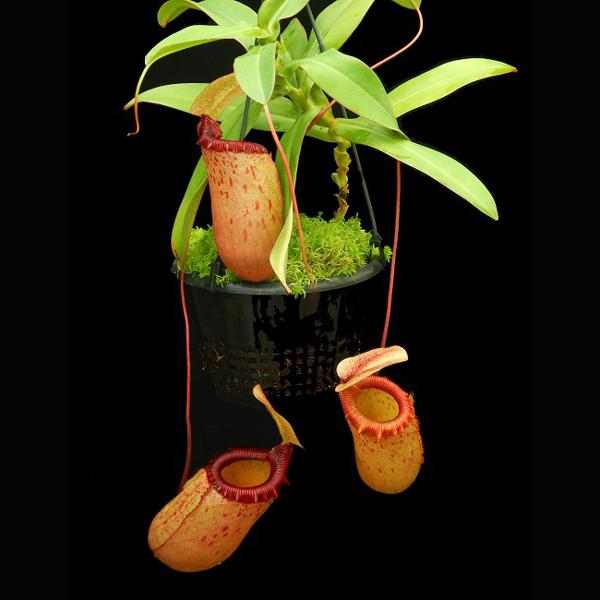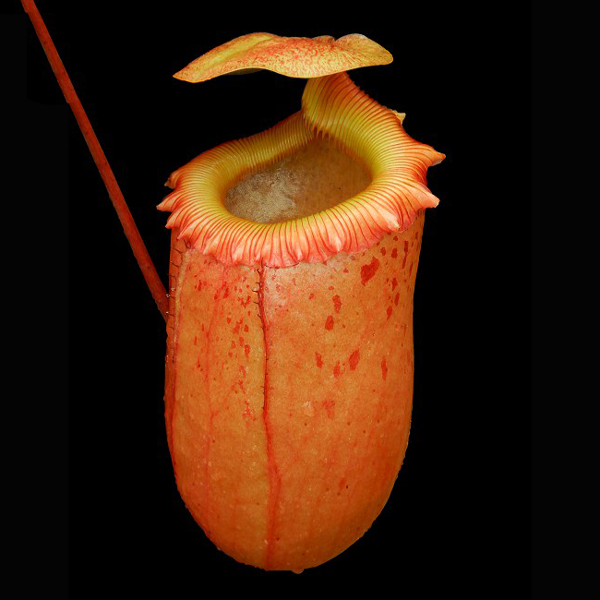 Ease to Grow: Moderate
Dormancy: No
Native Range: Highlands of Sibuyan Island, Philippines
Zones: 11-12 (9-14)
Nepenthes sibuyanensis, is a curious species with long burrowing tendrils. Pitchers are large, hard and waxy with scalloped and toothy peristomes. Pitcher color has a yellow background with red speckles, and turn deep red at maturity. It is a very rare, highly sought-after nepenthes.
Unless size specifies "potted", plants are shipped bare-root, wrapped in damp sphagnum moss. Photographs are representative of species, and not the specific plant shipped.

Height: 36+"
Plant Type: Perennial, Tropical, Intermediate to Highland
Soil: Live Sphagnum Moss or Nepenthes Mix
Light: Bright indirect indoors, full to partial sun outdoors
Use: Great house plant for the sunroom or does well in the greenhouse.