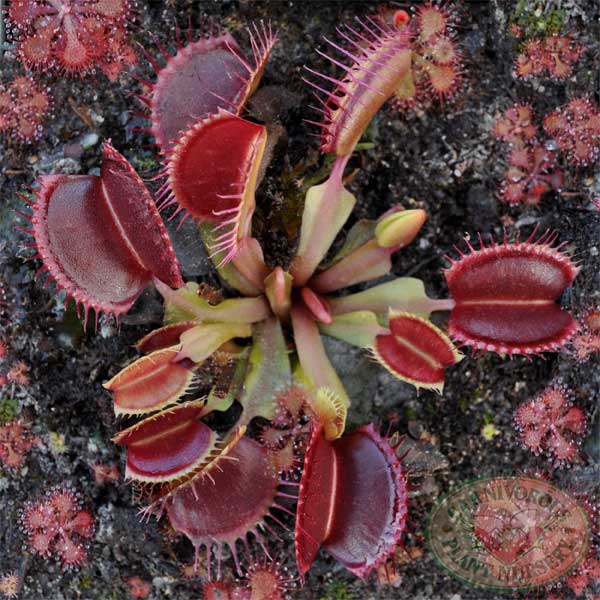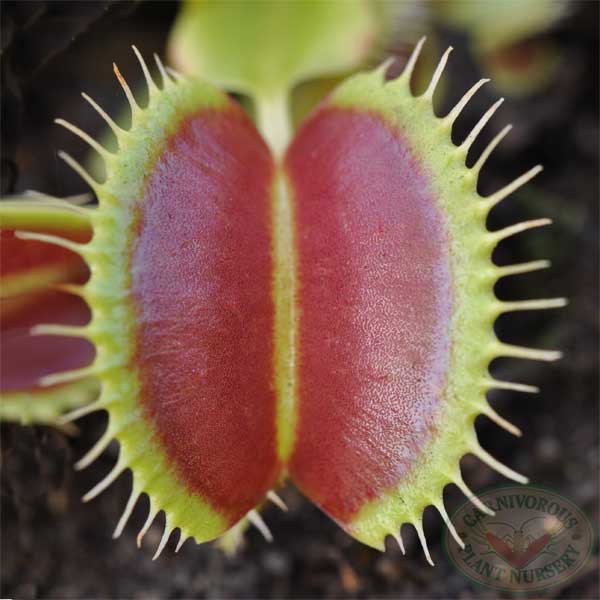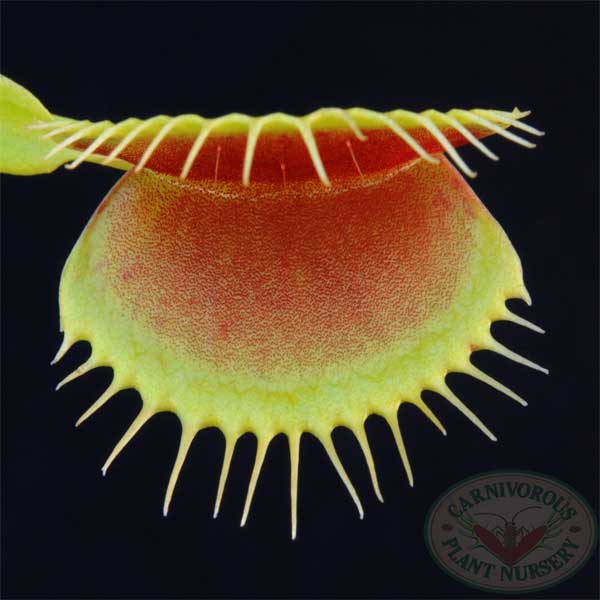 Ease to Grow: Moderate
Dormancy: Suggested
Native Range: Cape Fear River Basin, North and South Carolina
Zones: 6-9 (5-10)
Our seeds are from open pollination and frequently show a mix of traits from different cultivars. Trap color is frequently an expression of the amount of light, with the deeper reds showing under bright light. Plants form nice rosettes and show low growing traps in the cooler seasons, and upright traps in the warmer weather. Seedling and juvenile plants have functioning traps. Names from colonial times include: tipitywitchet and meadow clam.
Seed Packs are fresh harvested in Summer, and stored refrigerated. Seed count is approximate, but reliable.
Note: Stratification is required to prepare Venus Flytrap plant seeds for germination. All seeds are produced from open pollination within our collection. Some cross pollination may occur, and seed offspring may or may not be true to mother plant. Growing carnivorous plants from seeds is best suited for the experienced and patient grower. See our webpage on Growing CPs from Seeds.
Height: 1"-5"
Plant Type: Perennial, temperate
Bloom Time: June to July
Bloom Color: White
Soil: Upper Bog Mix or General CP Mix
Light: Bright indoors, full sun to partial outdoors
Use: Grows well in the bog garden, greenhouse and indoors. It is an excellent subject for terrariums.