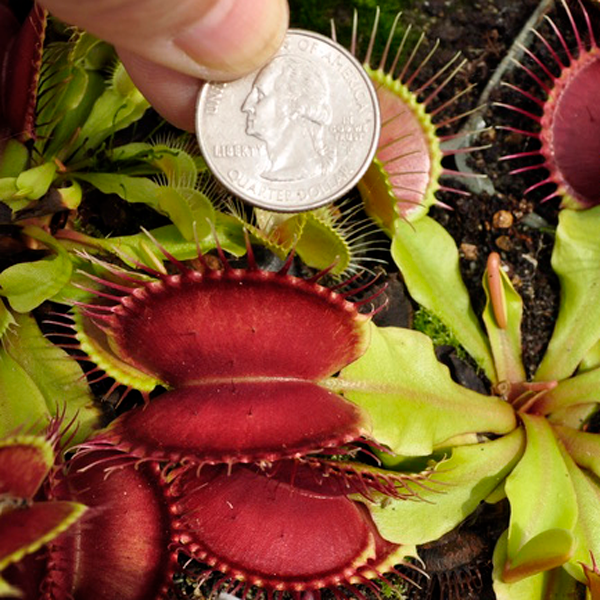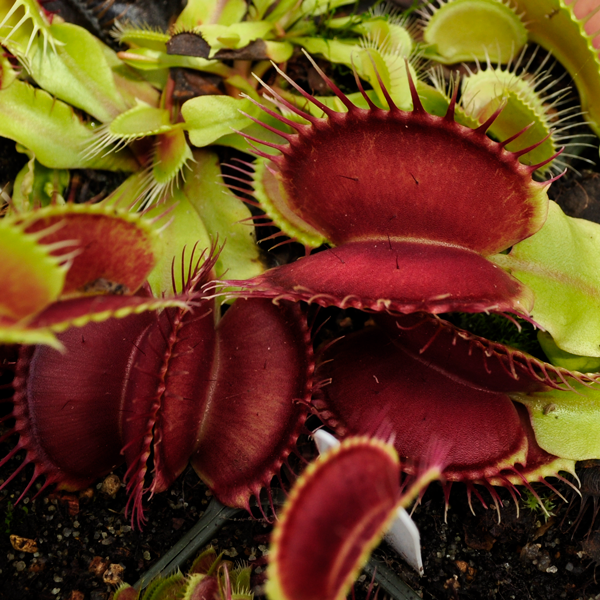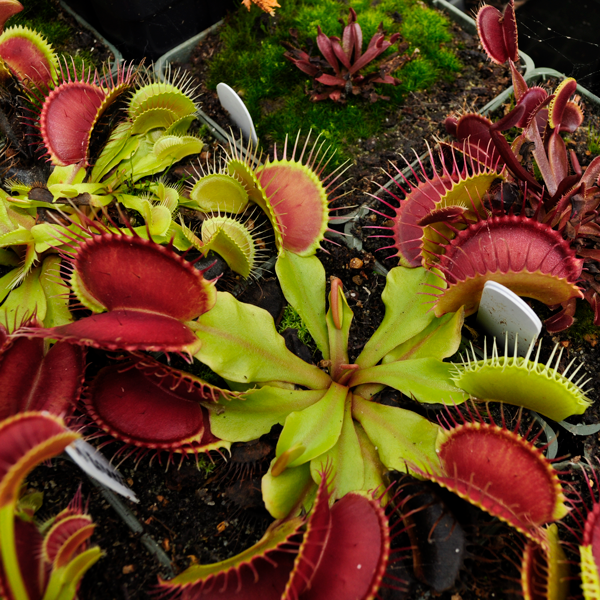 Venus Flytrap - SD Kronos
Ease to Grow: Easy to Moderate
Dormancy: Required
Native Range: Cape Fear River Basin, North and South Carolina
Zones: 6 to 9 (5-10)
Venus Flytrap SD Kronos is huge. It is a giant among Giant Flytraps with traps reaching 2 inches (5 cm) or more when mature. It has consistently numerous and exceptionally large traps throughout the season. Traps develop a deep maroon color and have large thick guide hairs along the margins.  Simply gorgeous Venus Flytrap. "SD" stands for Stephen Doonan the clone's originator who describes SD Kronos as "The best Venus Flytrap of thousands grown from seed over the years'.

Plants are shipped bare-root, wrapped in damp sphagnum moss. In it's dormant season, it will be shipped as a dormant corm. Photographs are representative of the cultivar, and not the specific plant shipped.
Height: 1"-5"
Plant Type: Perennial, warm temperate
Bloom Time: June to July
Bloom Color: White
Soil: Upper Bog Mix or All Purpose Mix
Light: Bright indoors, full sun to partial sun outdoors
Water: Consistently moist
Use: Grows well in the bog garden, greenhouse and indoors. It is an excellent subject for terrariums.