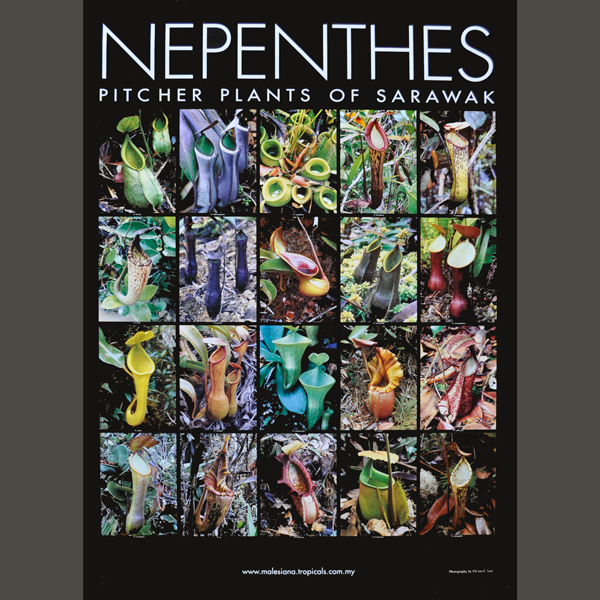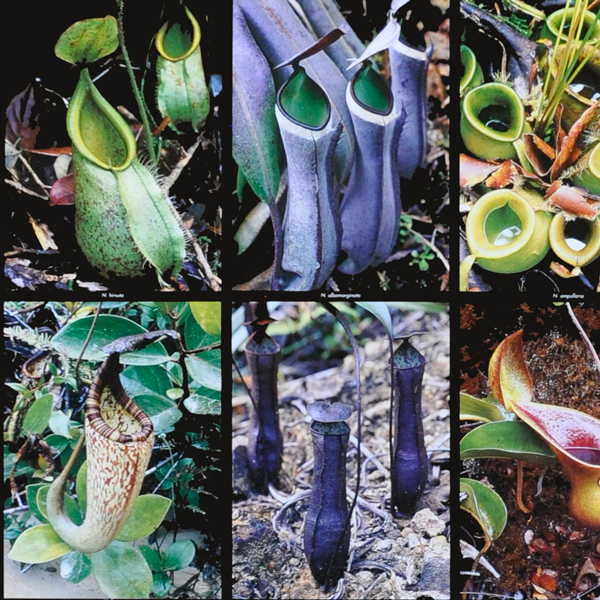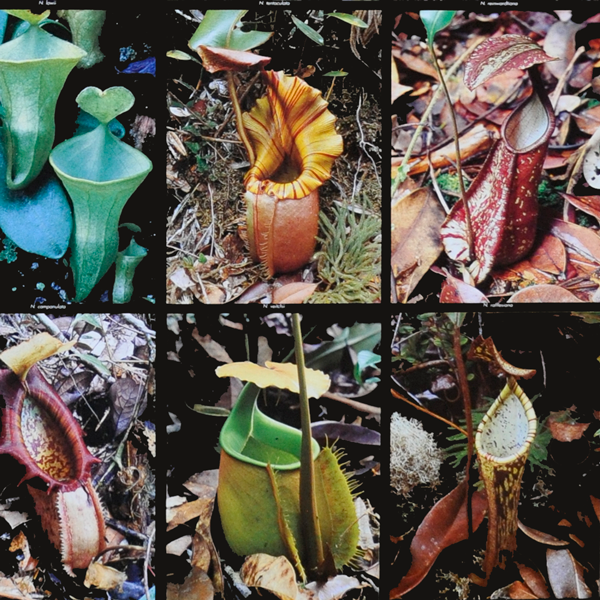 Nepenthes Poster
This is a beautiful, very detailed, photographically illustrated poster depicting the various types of the Pitcher Plants of Sarawak.
Images include: N. hirsuta, N. albomarginata, N. ampullaria, N. faizaliana, N. muluensis, N. fusca, N. gracilis, N. lowii, N. tentacular, N. reinwardiana, N. pilosa, N. mirabilis, N. campanulata, N. veitchii, N. rafflesiana, N. murudensis, N. sp., N. northiana, N. bicalcarata, N. stenophylla.
Measures 20" X 29". Photos by Ch'ien C Lee.