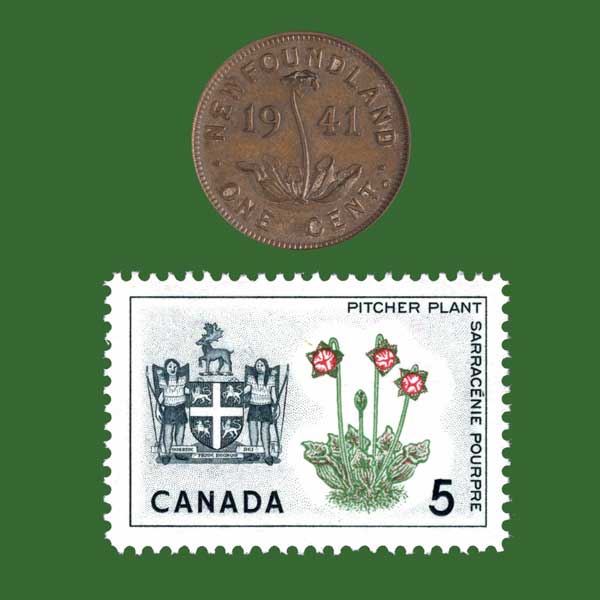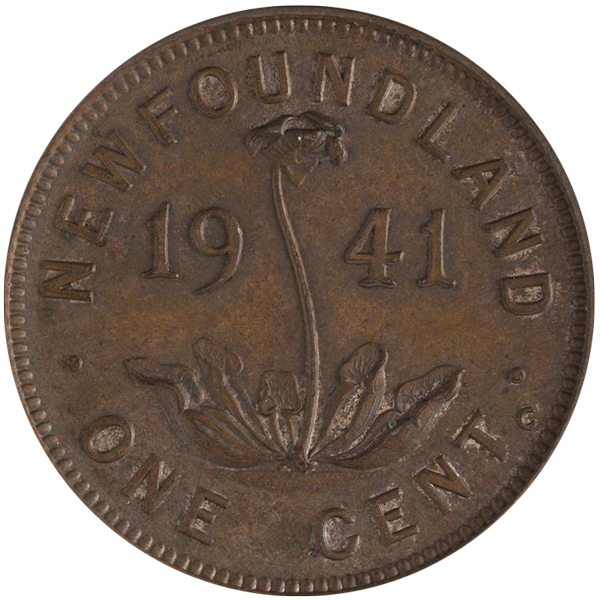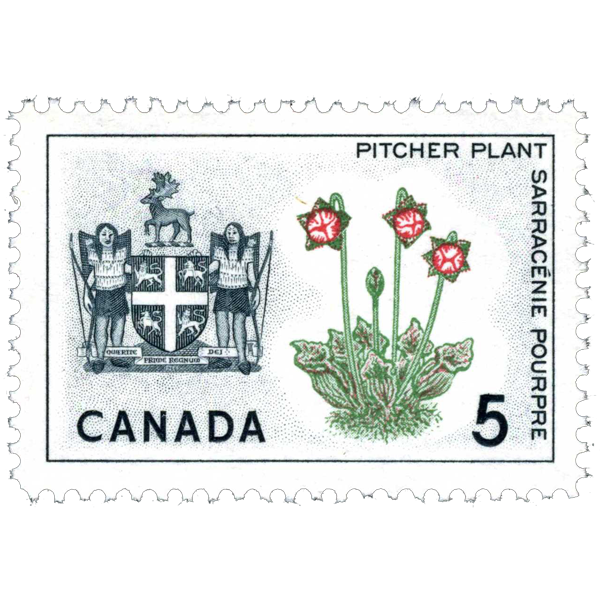 Newfoundland Penny and Stamp
Newfoundland Penny and Stamp.
Pitcher Plant, Sarracenia purpurea
Coin Title: Newfoundland One Cent
Date of Issue: 1938-1947
Country: Canada
Diameter: 0.75"
Face Value: 5¢
Designer: Percy Metcalfe
Engraver: Walter J. Newman
Composition: .955 CU, .030 Sn and .015 Zn
Weight: 3.25 grams
Reverse: King George VI.
Stamp Title: Pitcher Plant
Date of Issue: February 23, 1966
Country: Canada
Size: 1" x 1.5"
Face Value: 5¢
Designer: Canadian Bank Note Co. Ltd.
Printer: 
Description: Gum adhesive, off set printing.
Scott Catalog #: 427.
This is a set of 1 coin and 1 stamp that comes in an acrylic display mount that measures 2.5" x 3.5" x 0.25". The display is mounted with green felt and has a detailed description on the back. Coin date may vary, but condition will be "very good."
This handsome display mount holds a carnivorous plant coin and stamp. The Penny is the only coin ever to feature a carnivorous plant. Both penny and stamp feature Sarracenia purpurea the official provincial flower and floral emblem of Newfoundland, Canada.