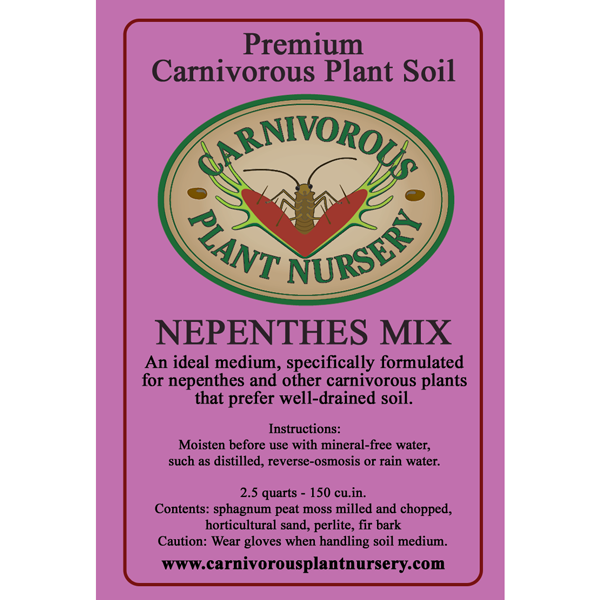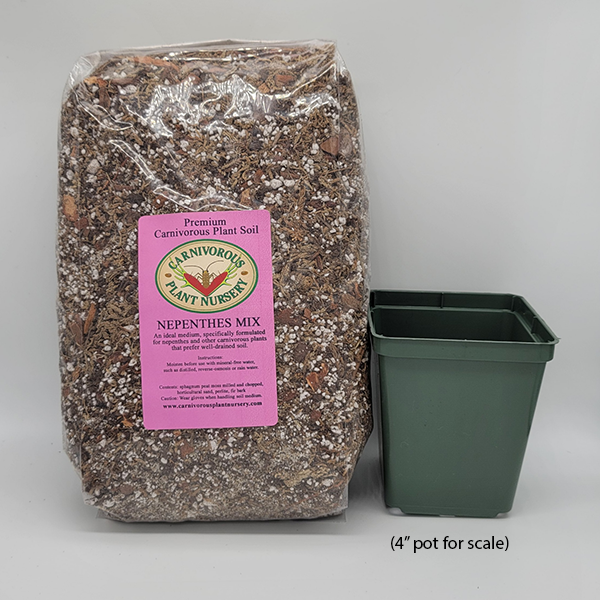 This Nepenthes growing medium is specifically formulated and ideal for Nepenthes and other carnivorous plants that prefer well drained soil. Our Nepenthes potting soil mix is a professional, custom blend specifically designed for bog habitat plants like pitcher plants, and is based on years of growing experience and field studies worldwide.  We offer a variety of custom soil mixes for different carnivorous plants, bog plants, and bog orchids. More details about our premium soil mixes.
Instructions: Moisten nepenthes growing medium before use with mineral-free water, such as distilled, reverse-osmosis or rain water.
Contents: This Pitcher Plant potting soil contains milled and chopped sphagnum peat moss and perlite
Approximate Volume:
   small: 0.5 quarts, 25 cubic inches, enough for one 4" round pot.
   medium: 2.5 quarts, 170 cubic inches, enough for about five 4" round pots.
   bulk pack: 8 quarts, 540 cubic inches, enough for about sixteen 4" round pots.
Caution: Wear gloves when handling any soil medium.