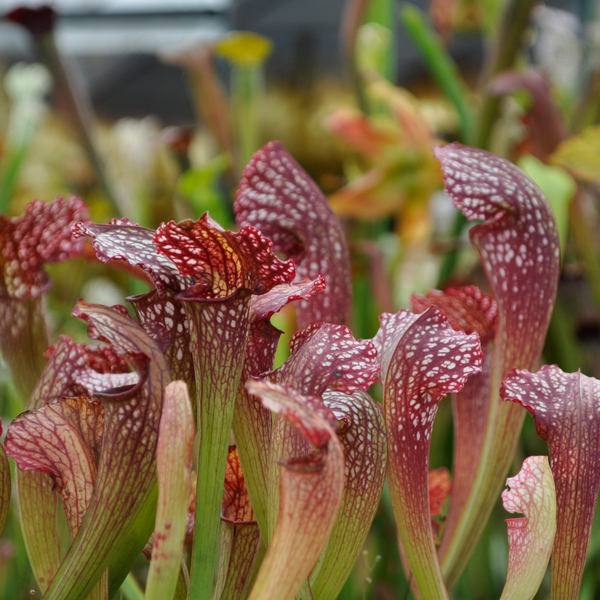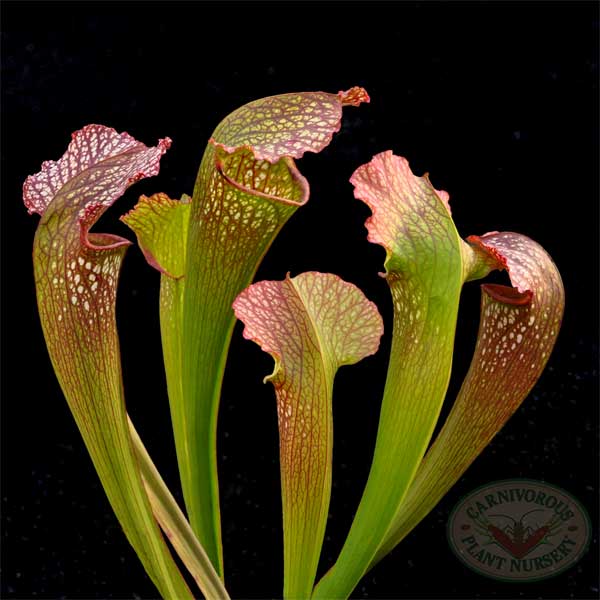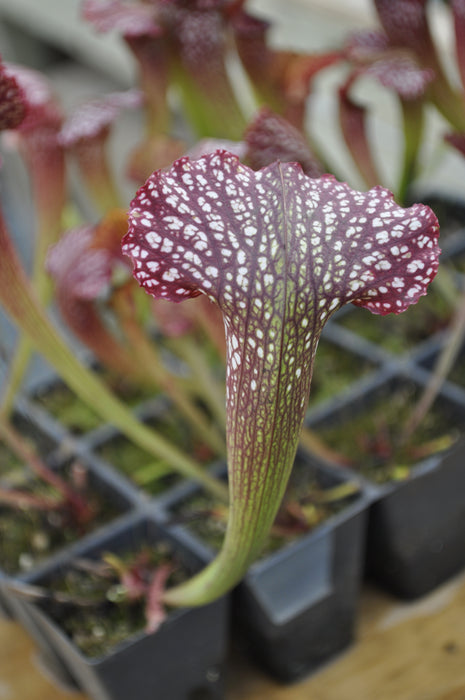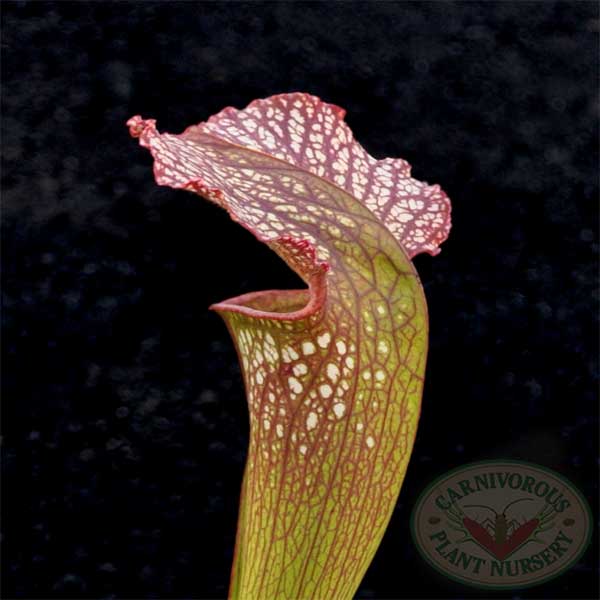 Ease to Grow: Easy
Dormancy: Recommended
Parental Native Range: Wet Pocosins of the Gulf Coast and SE North America
Zones: 6-8 (5-9)
Mardi Gras is a complex cultivar, (Sarracenia leucophylla x purpurea) x (leucophylla x psittacina). It has sturdy, upright green pitchers with veiny, red and white tops. The large, broad hoods are lacy with ruffled edges that broaden over the trap opening. It is a vigorous plant that readily forms colonies. It grows rapidly and well in the sun and shade, and remains compact in size. Mardi Gras can grow from wet to nearly dry conditions, and holds its color into the frost. The flowers are red and fragrant, and generally bloom early in the Spring. It is a delightful addition to your bog garden. Mardi Gras is a result of the Horticultural Program at the University of North Carolina at Charlotte(UNCC). The name honors the great city of New Orleans.
Plants are shipped bare-root, wrapped in damp sphagnum moss. In it's dormant season, it will be shipped as a dormant rhizome with trimmed off pitchers. Photographs are representative of the cultivar, and not the specific plant shipped.
Height: 8"-12"
Plant Type: Perennial, temperate
Soil: Lower Bog or All-Purpose Mix
Light: Bright indoors, full sun to partial sun outdoors
Use: Grows well in the bog garden, greenhouse and indoors