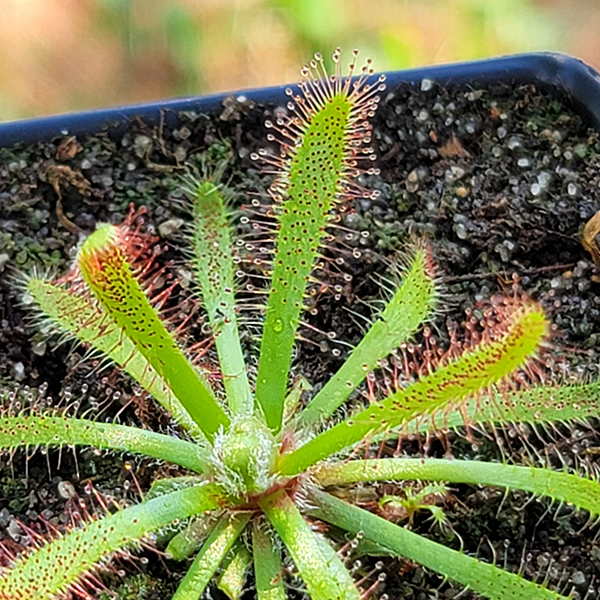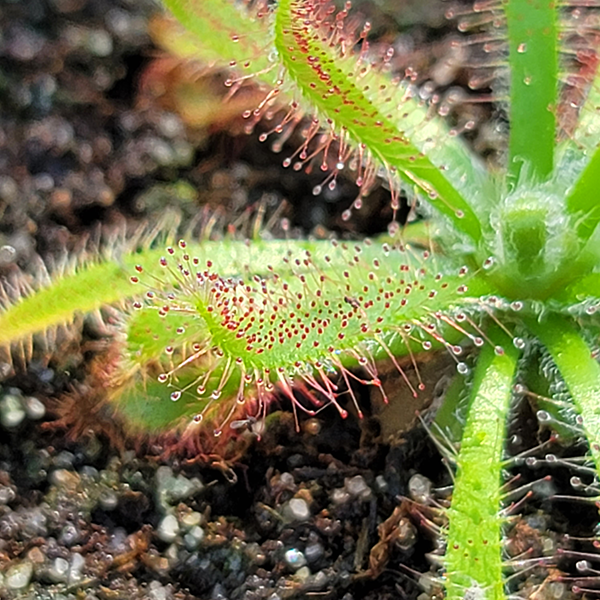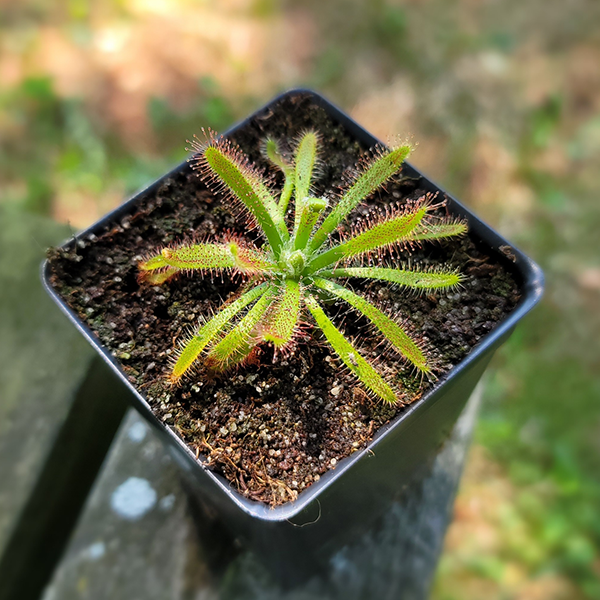 Ease to Grow: Easy
Dormancy: No
Native Range: Peaty wetlands of the Brazilian highlands
Zones: 8-9 (7-10)
The Broad Leaf Sundew, Drosera latifolia, is endemic to and widespread in the Brazilian highlands. It is a low-growing, compact, rosette-forming sundew with dark red coloration in full sun. It is very pretty, and easy to grow. It is a subtropical sundew with leaves year round. It tolerates a wide range of growing conditions, but prefers open, sunny, boggy conditions in peaty soils. The flowers are small and pink with several on a scape, but usually only one is open at a time. It is self-fertile, and generously produces seeds that can be sown immediately or stored in cool, dry conditions for a year or more. It easily makes leaf and root cuttings.
Plants are shipped bare-root, wrapped in damp sphagnum moss or in a domed 2.5" pot. Size description will indicate which. Photographs are representative of species, and not the specific plant shipped.
Height: 1" - 1.5"
Plant Type: Perennial, subtropical
Soil: Lower Bog Mix or All-Purpose Mix
Light: Bright indoors, full sun to partial sun outdoors
Use: Grows well in the protected bog garden, greenhouse and indoors. It is a great terrarium plant.