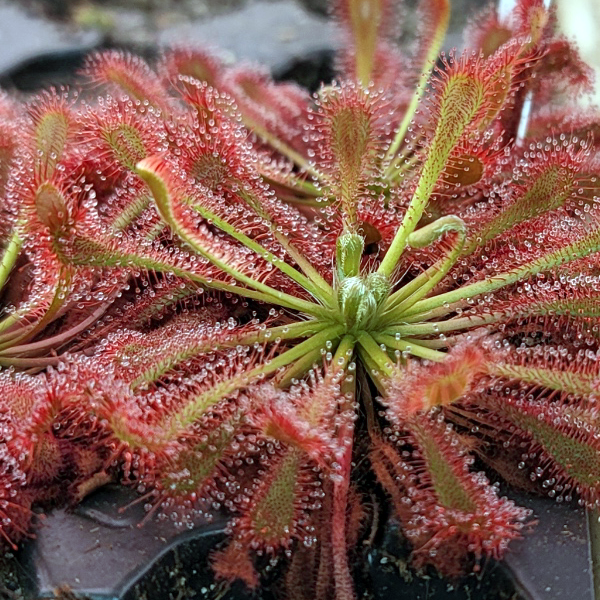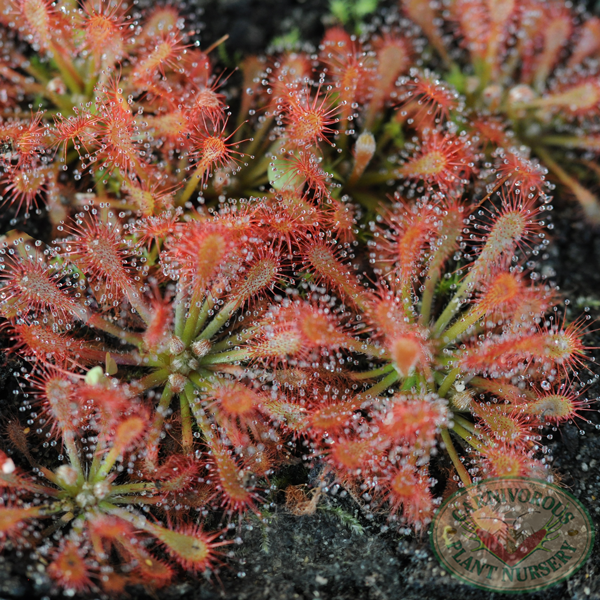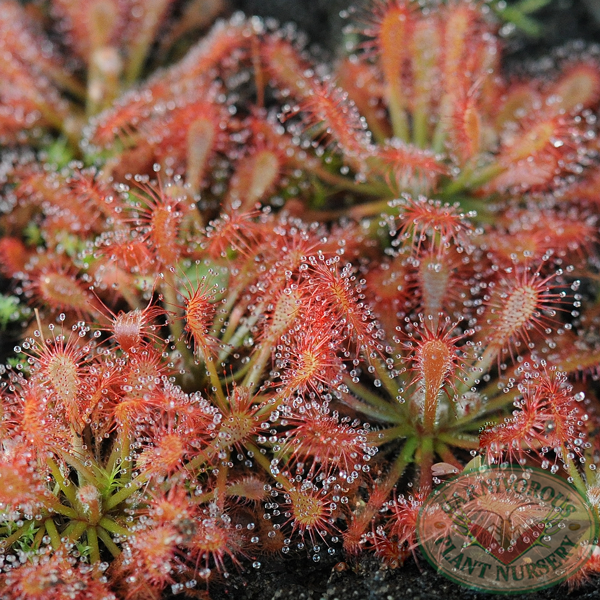 Ease to Grow: Easy
Dormancy: No
Native Range: Cool highlands of Sunset Peak, Hong Kong
Zones: 8-9 (7-10)
The Sunset Peak Sundew, Drosera oblanceolata, is an Asian delight. It is easy to grow with dark red traps and beautiful glistening tentacles in full sun. There are fine white hairs on the petiole. The leaves are spoon-shaped and start green, but go through a nice color change into orange and red. They actively curl over onto their prey. It is a tropical sundew that grows year round, but more actively in Spring and Fall. It can tolerate a wide range of carnivorous plant conditions, but prefers a humid, sunny, cool location with consistently saturated, sandy-peaty soil. It can tolerate a light frost, but this will set it back for awhile. The flowers are pale pink with typically several are open at a time. It is self-fertile and seeds readily. It divides easily from leaf cuttings. It is a charming little tropical sundew, that will do well on a sunny window sill. It is an excellent terrarium plant. This selection comes from leaf cuttings, and is identical to the parents.
Plants are shipped bare-root, wrapped in damp sphagnum moss. Photographs are representative of species, and not the specific plant shipped.
Height: 1" - 2"
Plant Type: Perennial, subtropical
Soil: Lower Bog Mix or All Purpose Mix
Light: Bright indoors, full sun to partial sun outdoors
Use: Grows well in the protected bog garden in the summer, greenhouse and indoors. Makes a great terrarium plant.